If you have a sharp pain in your tooth when you eat something sweet, you probably have a dental cavity. If this is the case, you should visit our dental practice, Longobardi Dental, where you will be able to receive dental fillings in Franklin from our top-notch dentist, Dr. Mark Longobardi.
When you come to our dental practice to have a dental cavity filled, you will be able to receive one of two different types of dental fillings in Franklin. At our practice we offer both traditional silver amalgam fillings and tooth-colored composite fillings. Our dentist will make a recommendation about which type of dental filling to use based on the size and location of the cavity. Each type of dental filling has its own benefits and drawbacks. The more traditional silver amalgam filling is extremely strong. It is generally used to fill cavities on the flat chewing surfaces of the back molars. This is because these types of fillings will last a lot longer than the tooth-colored composite fillings. And, these fillings can easily withstand vigorous chewing forces. These fillings are not generally recommended for front teeth because they are not aesthetically appealing. If the cavity is in a location on a tooth that shows when you smile or speak, it will most likely be recommended that you get a tooth-colored composite filling. These fillings are made of the same materials that are used for dental bonding. The filling is actually bonded onto the tooth and will strengthen the tooth. However, the filling is more prone to chipping or breaking then are silver amalgam fillings. Additionally, you want to check with your insurance company to make sure tooth-colored composite fillings are covered by your insurance.
When you think you have a cavity and will need a dental fillings in Franklin, contact our office for an appointment. We will help preserve your beautiful smile.
By Longobardi Dental
March 29, 2019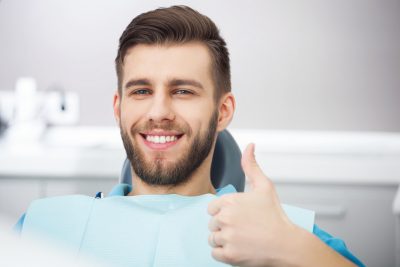 Blog Posts
Follow Us