Toothaches are not just temporary nuisances that are going to go away on their own. The pain is there to send a message. You need the attention of our
Eastford emergency dentist
. At Longobardi Dental, we are prepared to diagnose, evaluate, and treat your toothache, regardless of the cause of it.
The worst case scenario for the vast majority of toothaches is that your tooth will need to be extracted. That is an outcome that we try to avoid if it all possible. When you lose a tooth, there are a variety of negative impacts that result. First, and for many people at the top of the list, is appearance. A missing tooth has the effect of making you feel self-conscious; at least if it's a tooth that shows when you smile or laugh. Otherwise, you still need to be concerned about your other teeth shifting, leading to discomfort and misaligned jaws. Chewing may not be as efficient, either. And while we can expertly place a dental implant for you, holding onto your natural tooth is the best option. When you come in, our Eastford emergency dentist conducts an examination and might also take x-rays. It is essential that the diagnosis is definite. The cause of the toothache sets the course for the proper treatment. Among the possibilities are the placement of a filling, either a new one or a replacement for one that has come loose or fallen out; a crown; and a root canal to remedy an infected or damaged pulp. In the case of root canal, our
Eastford emergency dentist
keeps you comfortable with local anesthesia to numb you. And sedation is available if you're nervous or fearful.
Our office will have you seen right away when you have a toothache, so do not hesitate to call us when you detect one.
By Longobardi Dental
May 20, 2019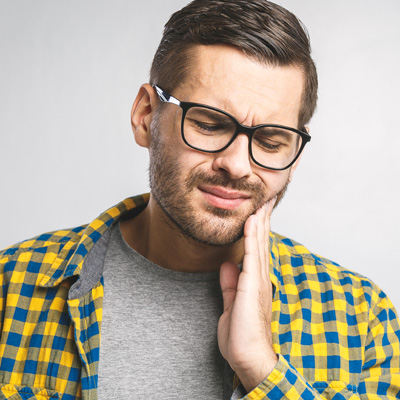 Blog Posts
Follow Us