Welcoming patients of all ages is our hallmark here at Longobardi Dental, but we go far beyond that. Some other practices may be willing to work with patients across the spectrum from toddlers to great grandparents just as we are, but are they providing the necessary individual attention and specialized treatment plans that each patient needs? Well, our Eastford family dentist certainly does, so feel confident when you or anyone in your household needs care.
The benefits of dentistry begin sooner than many people realize. As soon as your baby's first tooth erupts, you should bring her or him in to see our Eastford family dentist. Prevention and proactive treatment play vital roles in keeping your child's teeth and gums strong and healthy for a long time to come. Of course, everyone regardless of age should get a complete oral examination and teeth cleaning done two times per year. It may not be possible to stop all cavities from forming, but they can be infrequent occurrences. And when one does arise, addressing them in a timely manner increases the chances that you will not suffer with a toothache, get an infection, and need either root canal therapy or an extraction. Fillings and crowns are essential to keep teeth intact in the long term. Your child will eventually lose his or her baby teeth in favor of the adult ones that erupt. That's an important transition, and one that our Eastford family dentist will oversee. Among the benefits that we offer and that apply to our adult patients in addition to our pediatric ones are options for sedation and emergency care.
You will find our office to be one that is pleasant with a friendly, patient staff. That should suit everyone in your family, so just reach out to us and we will book an appointment for you or your child or another member of your household.

By Longobardi Dental
January 31, 2019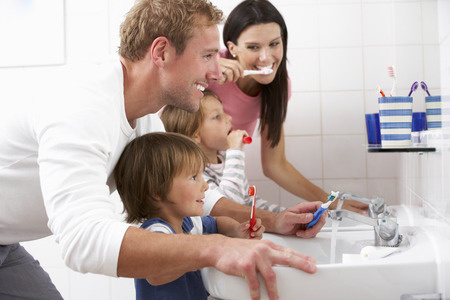 Blog Posts
Follow Us